Local products and gifts with a story that were created by artists from Czech Republic. #madebyczech
OUR STORY?
We are Czechs who have been trying to change the image of Prague for more than 5 years by showing what all our beautiful #SkilfulCzechHands can do.
Our goal is to sell high-quality Czech #SouvenirWithAstory.
We know all our suppliers and we know that all our products are #MadeByCzech!
For many of them, we are a key customer and sales representative.
We represent a wide range of artists and producers.
We offer not only traditional craft, but also modern art from all over Czech Republic.
Come and get to know the stories with us. We are looking forward to see you.
Team LOCAL ARTISTS
---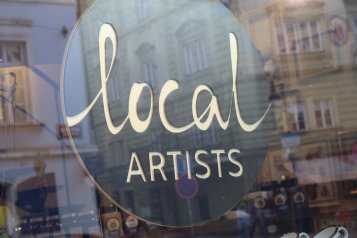 WORDS INTO ACTION
The authors of the project came up with idea for LOCAL ARTISTS during their daily work in the center of Prague, where they encountered an overflow of souvenir shops that had little in common with Czech traditional crafts. Still in the end of the 90s, Prague was full of craft shops that contributed to the overall atmosphere of the city and variety of the offered products. However, these were gradually pushed out and replaced by lifeless shops with generically repetitive range of products.
---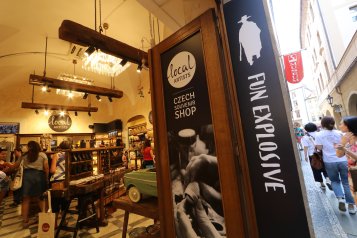 WHEN STORES TALK
The presentation of individual products is often supplemented by demonstration of the production process using photo or video. The team of the trained employees takes care of providing further information to the visitors of the store. Our own team of young Czech designers is in charge of the exceptional design of the store spaces. They, just like the authors of the project, want to contribute to the return of the Czech face to the city center.
---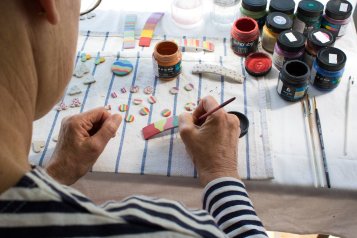 SO THE LOCAL CRAFT SHINES
We highly value and appreciate the cooperation with local producers and artists who provide supplies for our stores. We believe in a "win-win" philosophy, where cooperation should benefit both parties. In our case, it gives us a possibility to present Prague and Czech Republic to the visitors in tasteful and unique way. For our suppliers this cooperation means the renewal of demand for their products and often preservation of crafts, which would otherwise hardly survive.