Tasteful and useful souvenir
Through faithful replicas of pocket watches, which were an integral part of everyday life 100 years ago, you can give their future owners a chance to experience again the feeling of pleasure, slight amazement and perhaps even uniqueness every time they open them...
On the Local Artists website, you will find a complete range of mechanical Prague Old Timer watches, as well as unique packages with both mechanical and quartz watches. In case of questions about the purchase of more than 10 watches, do not hesitate to contact us via email info@localartists.cz
---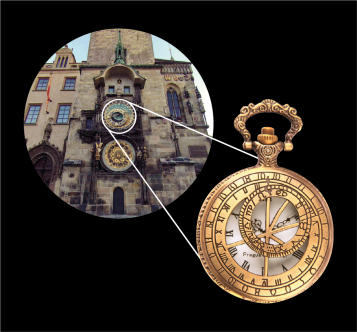 THREE EDITIONS
The design of the watch is connected with Czech architectural or technical gems. The first of the editions is inspired by the astronomical dial of the Prague Astronomical Clock, which no visitor to Prague will miss for more than 600 years, the second of the editions is inspired by the Cathedral of St. Vitus of Prague Castle and its unique window rosettes, and the third of the editions is inspired by Art Nouveau, a style that influenced not only the architecture of Western civilization at the turn of the 19th and 20th centuries, but also everyday life - clothing, furniture, accessories and last but not least jewellery.
---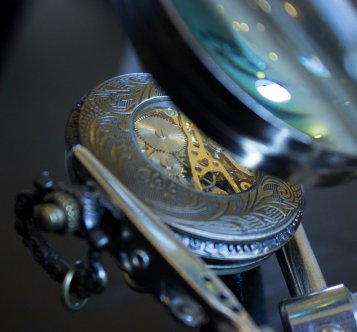 FUNCTIONAL REPLICA
What does it mean? That this watch is not only an ornament, but also a reliable timer. In the LOCAL ARTISTS retail shops, you can choose between mechanical (winding) and quartz (battery operated) watches. In the e-shop we offer only the mechanical variant.
Mechanical watches have a one-day movement, ie. if you decide to take them and fully wind them, it will run for 24 hours. The quartz watch uses a classic battery like a wristwatch.
---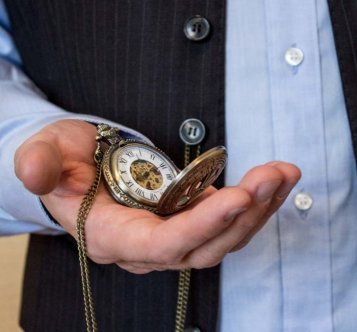 ALONE OR IN A GIFT BOX
Watches can be bought individually, in a gift box or as a wholesale order. When it comes to selection, it depends on taste and preferences, but mostly gentlemen prefer larger and medium size and ladies medium and smallest. Quartz watches are also part of the pre-prepared Prague gift box, which you will find in our e-shop. The package is a popular option, especially in the case of a gift for an official visit to Prague. Another package variant is the Couple´s box, which can serve many pairs on important occasions.